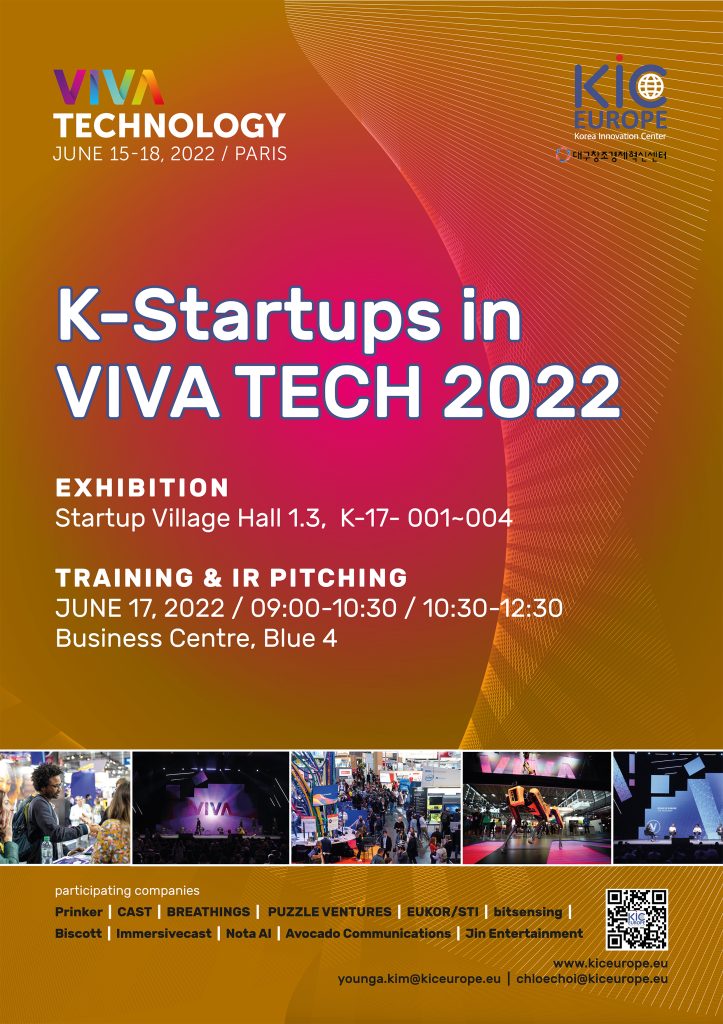 KIC Europe participates in Europe's Largest Startup Exhibition 'Viva Technology 2022' in Paris.
It will conduct an Innovation Convergence program of KIC Europe that introduces excellent technologies and products in Korea and provides opportunities for startups to enter the European Market.
KIC유럽은 유럽최대 스타트업 전시회 'Viva Technology 2022'에 참여해 국내의 우수한 기술과 제품을 소개하고, 스타트업의 유럽진출 기회를 제공하는 KIC유럽 혁신융합(Innovation Convergence) 프로그램을 진행한다.
이번 전시회에는 뷰티텍 솔루션 스타트업 '프링커 코리아', 센서기반 AI 솔루션 선도기업 '비트센싱', 스마트 페활량 진단기 개발업체 '브레싱스' 등 국내 테크기업 8개사가 참여한다.