Welcome to the Korea Innovation Center (KIC) Europe.
KIC Europe is to build global innovation ecosystem across Korea and the EU. By leading the global cooperation in innovation – Industry, Public, Alliance, we aim to facilitate and provide a bridge for Korean SMEs and Startups and European partners and institutes.
On behalf of KIC Europe, I would like to express my deepest gratitude to all those striving to make this vision a reality and look forward to what we accomplish by working together.
Dr. JongWoon HWANG, Director General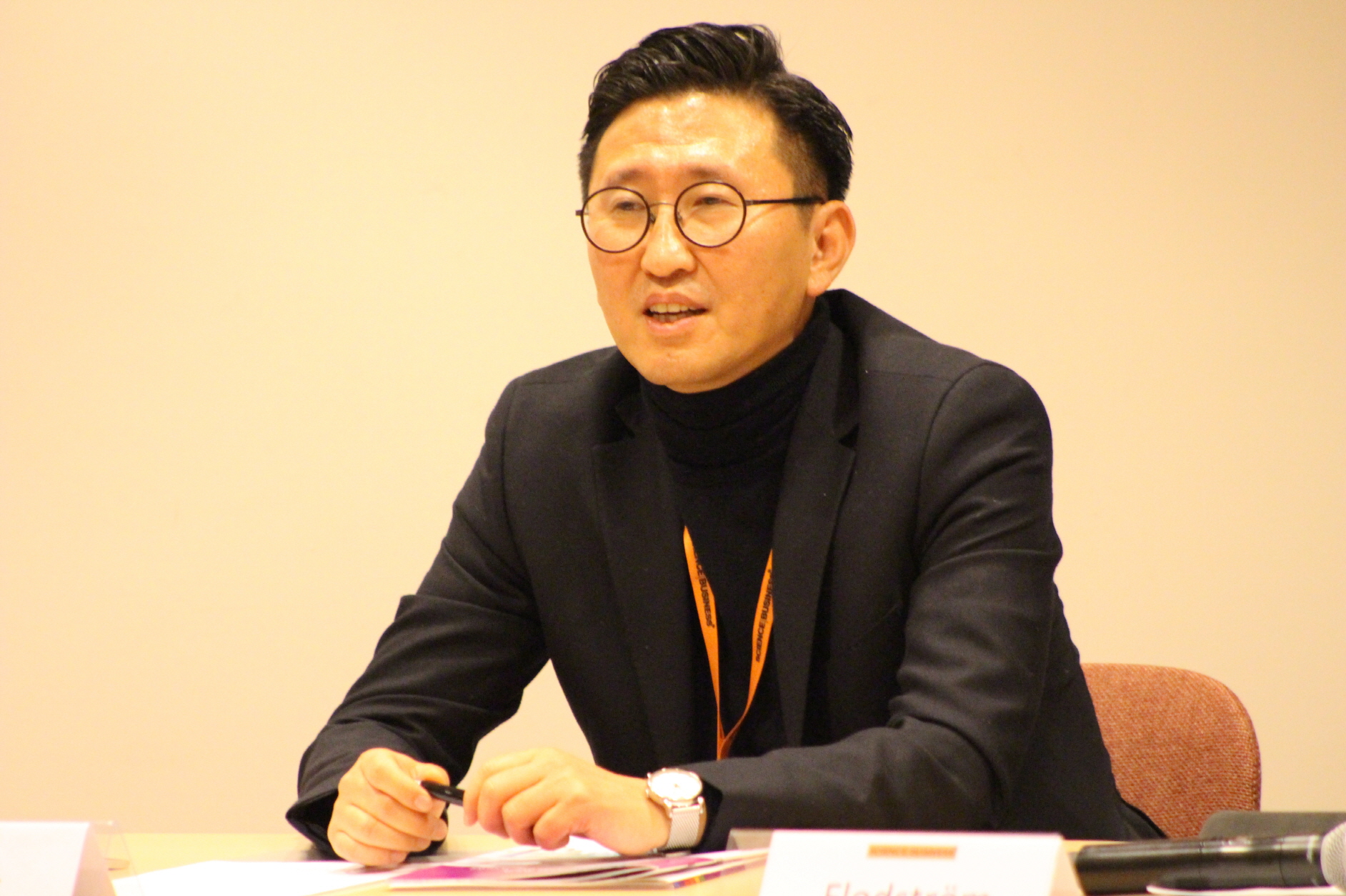 In 2014, Korea Innovation Center (KIC) Europe has been established to build up networks in research and innovation between Korea and the EU.
To accelerate the activity of growing innovation; helping startups, business matching, and technology commercialization, we moved to Berlin on 16, Mar 2017.
KIC Europe is affiliated by the Republic of Korea Ministry of Science and ICT and National Research Foundation(NRF). To achieve the globalization of Korean innovation (Startup/SMEs, technology, institution, etc.) and engage in on-site continuous dialogue of greater reciprocity between Korea and the EU, KIC Europe is located in Berlin. By building a life-cycle innovation ecosystem and leading the collaborative innovation model, KIC Europe will do its role in bringing mutual growth.
Korea Innovation Center has 3 other branches globally; Silicon Valley, Washington D.C., Beijing.

Consulting & Scale-up Incubation
Providing life-cycle mentoring and pre-test opportunities for global business

Matching and attracting EU Public Fund / VC / CVC and supporting joint program

Supporting to manage the tech barriers to comply to EU regulations and enter the European market

International Project Design
Linking the EU funding project, consortium building and consulting the R&D proposal

In-depth analysis about Trends & Markets across EU & Korea

Distributing the information about policy/analysis research project

Leveraging training programs to build the capacity of global technology commercialization
Supporting tech marketing from the public field and sharing best practice
Matching and creating global tech jobs