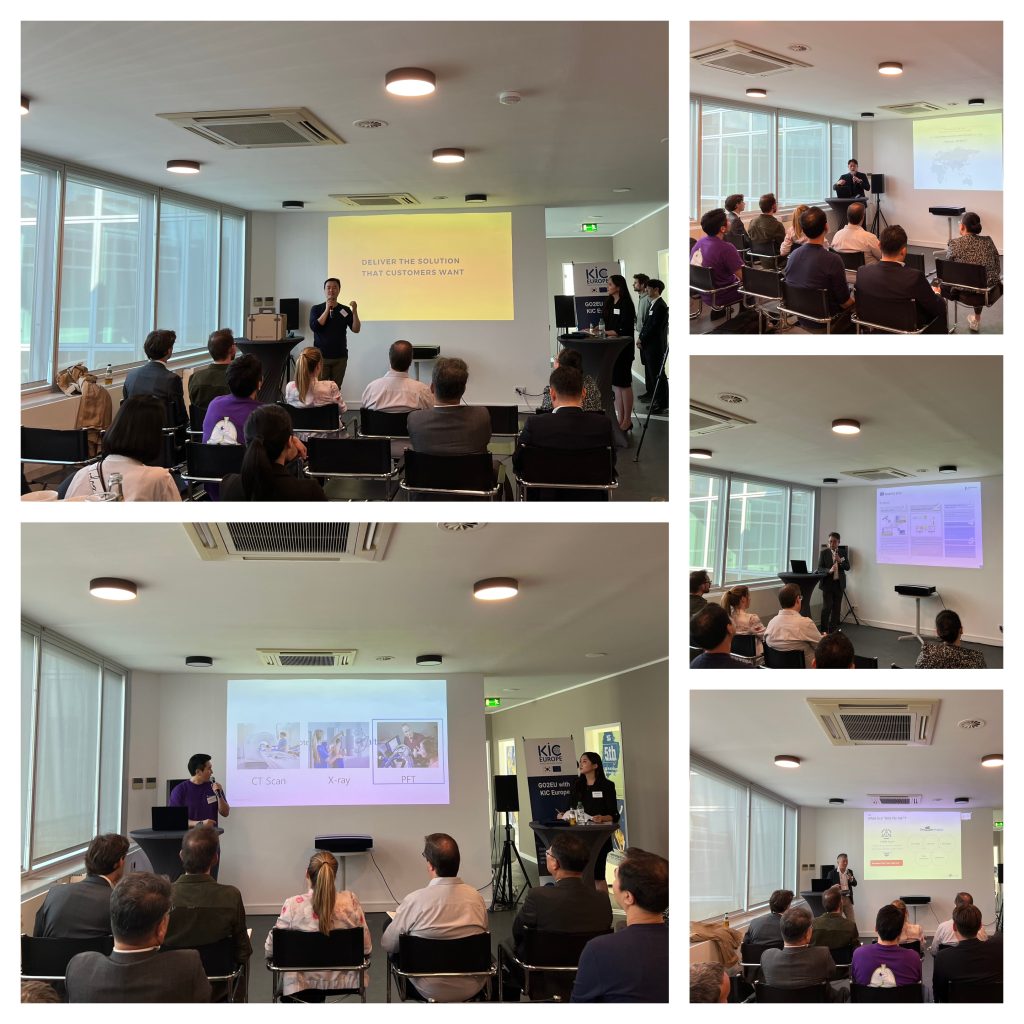 Again on 5 September 2022, "K-Innovation Club Forum" was followed by for the second part of the event. K-Innovation Club was inaugurated by KIC (Korea Innovation Center) Europe with the intention of connecting Korean entrepreneurs across Europe. 
Six powerful Korean startups participated the Pitch Event named K-Innovation Club Forum, in the Berlin office of KIC Europe:
🔸 Allink, provides NFC Tag-based information transfer solution, nex+ap;
🔹 J on Global, provides products called "Petmiglia", the stylish pet dryroom with high technology for drying pets' hair;
🔸 BreaThings, provides respiratory health solutions, a platform where users can check and protect their lung health;
🔹 Main Information System, a smartphone-based solution that fuses 3D mapping technology with motion sensors;
🔸 DONGWOO Tech, provides and supplies cold chain solutions to hospitals, health centers and cold storage houses; and
🔹 EasyCookAsia, provides Asian-oriented meal kits.